Martin Manesu CEO, Ram Supply Company "Supply Company of the Year"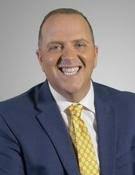 BIO
Martin Manescu grew up in Randallstown, Maryland and attended Mount St. Joe High School. Growing up in Randallstown, he came up through the Randallstown Optimist Sports Program where he engaged in team sports and athletics.
Ram Supply Company was originally founded by Martin's father Ted Manescu, a Romanian Immigrant.  In 2005 he purchased the company from his father making him the sole stockholder.  He has since then taken the company from solely a janitorial supplier to include other supply commodities such as office, packaging, food service and protective wear supplies. 
Martin believes strongly that the core values of the company are an integral part of what makes Ram Supply successful. Diversity and Inclusion are two of the values he is most proud of and demonstrates his devotion by maintaining 85% of the employee composition being women, minorities and LGBT. 
Martin is constantly searching for products to not only sustain his client's needs, but to find more environmentally friendly products because he feels that social sustainability is not only a business opportunity but everyone's duty to do their part to ensure ensuing generations enjoy the same if not better living conditions. He is also passionate about making sure his clients receive what they need at an affordable cost and in a timely manner. 
Martin is a supportive friend, and an impeccable leader. He shows his employees the upmost respect, and ensures that everyone feels safe and valued for their own uniqueness. Martin runs Ram
Supply with a strong level of respect and integrity while ensuring the company's core values such as mutual respect, integrity, innovation, diversity & inclusion and social sustainability are reflected through his mentoring, training and internal policies.  
Martin is father to two French Bull Dogs and you can find Martin and his husband Angel taking long walks in Federal Hill with their French bulldogs, Hugo and Victor while they enjoy the hidden gems that Baltimore has to offer.
Jayson T. Williams CEO, Mayson-Dixon Companies "MBE/LGBT Company of the Year"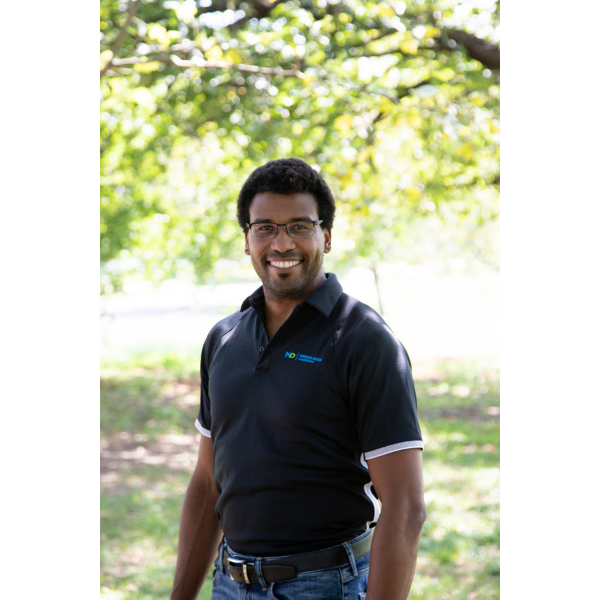 BIO
Jayson T. Williams, Chief Executive Officer, Mayson-Dixon Companies
Jayson T. Williams is the Chief Executive Officer of Mayson-Dixon Companies, a family of companies that was originally founded in 2015 as MD Strategic Consulting, a public affairs firm that utilizes campaign-style tactics to tell clients' stories to achieve their missions. As the company grew, Jayson's love of community organizing transformed into a passion for equitable community development. He has since started complimentary businesses such as, Mayson-Dixon Properties & Development, Modern Builders, and Modern Suppliers, that combined with MD Strategic Consulting created the first turnkey community development firm that engages in neighborhoods, builds residential and commercial projects, solves complex supply chain issues, manages properties of all sizes, and thoughtfully brings investment partners into underserved communities.
Prior to becoming a small business owner, Jayson had a distinguished career in public service working for the late Maryland State Senate President Emeritus Thomas V. Mike Miller, former U.S. Senator Barbara Mikulski, U.S. Senator Ben Cardin, and former Prince George's County Executive Rushern L. Baker, to name a few. Jayson was inspired to become an entrepreneur after his appointment by then-County Executive Baker to serve as the Vice President for Strategic Alliances for the Prince George's County Economic Development Corporation.  There, he was a part of the leadership team spearheading transformative community investment, small & minority business growth, the rebranding campaign of Prince George's County, and playing a key role in enabling the development of the $1.2 billion MGM National Harbor.
Since its inception, Mayson-Dixon Companies has become one of Bloomberg/Goldman-Sachs 10,000 Small Businesses alumni, has twice won the "Bridging the Gap" Achievement Award from the Greater Baltimore Committee for the firm's work in diversity and inclusion, and was voted as one of Baltimore Business Journal's Healthiest Employers for their investment in holistic employee health. 
An alum of St. Mary's College of Maryland, Jayson has been named one of the Daily Record's Very Important Professionals (VIP) Successful By 40 award recipients, 40 under 40 by the Baltimore Business Journal, LGBTQ 40 under 40 by Business Enterprise Magazine and was awarded the Chairman's Award, a unique honor, by the Asian-American Economic Development Corporation for his work in the Asian American business community. 
He currently serves as the first African American chair of the board of directors of the Pride of Baltimore II, Maryland's Tall Ship, and on the board of directors of the Maryland Family Network, Maryland Humanities, and the American Red Cross of Central Maryland. In 2021, he was appointed by Baltimore County Executive Johnny Olszewski Jr. to the Affordable Housing Workgroup focused on ensuring safe, accessible, and quality housing is available to everyone in the County. 
Before starting his businesses, for over a decade, Jayson was an adjunct professor in the "Semester in Washington" program at the George Washington University's Graduate School of Political Management, from which he also graduated in 2002. Many of his former students have gone on to distinguished careers in public service.
Leitie Cobb-Gibson, Harkins Builders, Inc. "Minority Outreach Award"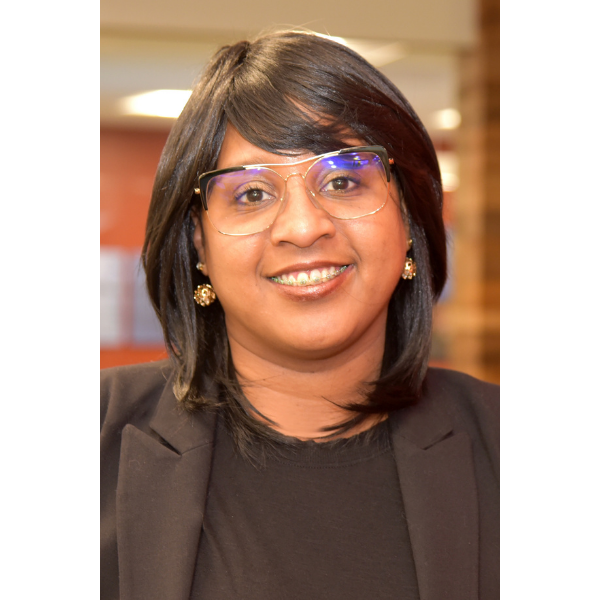 BIO
Leitie Cobb-Gibson joined Harkins in 2007 as a field office manager and worked her way through the ranks to her current role as a small business associate. She has nearly 15 years of experience in the industry. In her current role, she leads our small and minority business efforts to ensure that we are achieving at least 15% of WBE, MBE, and small business goals on each project, regardless of the contractual requirement.
Leitie chairs Harkins' Small and Minority Business Affinity Group. She serves as a member for the ABC Greater Baltimore Diversity Council where she works with the group to provide valuable resources to women and minority-owned contractors, through best practices and mentoring.
Chauncey Whitehead, Certified Fitness Professional, "20 Anniversary in Health and Fitness Services"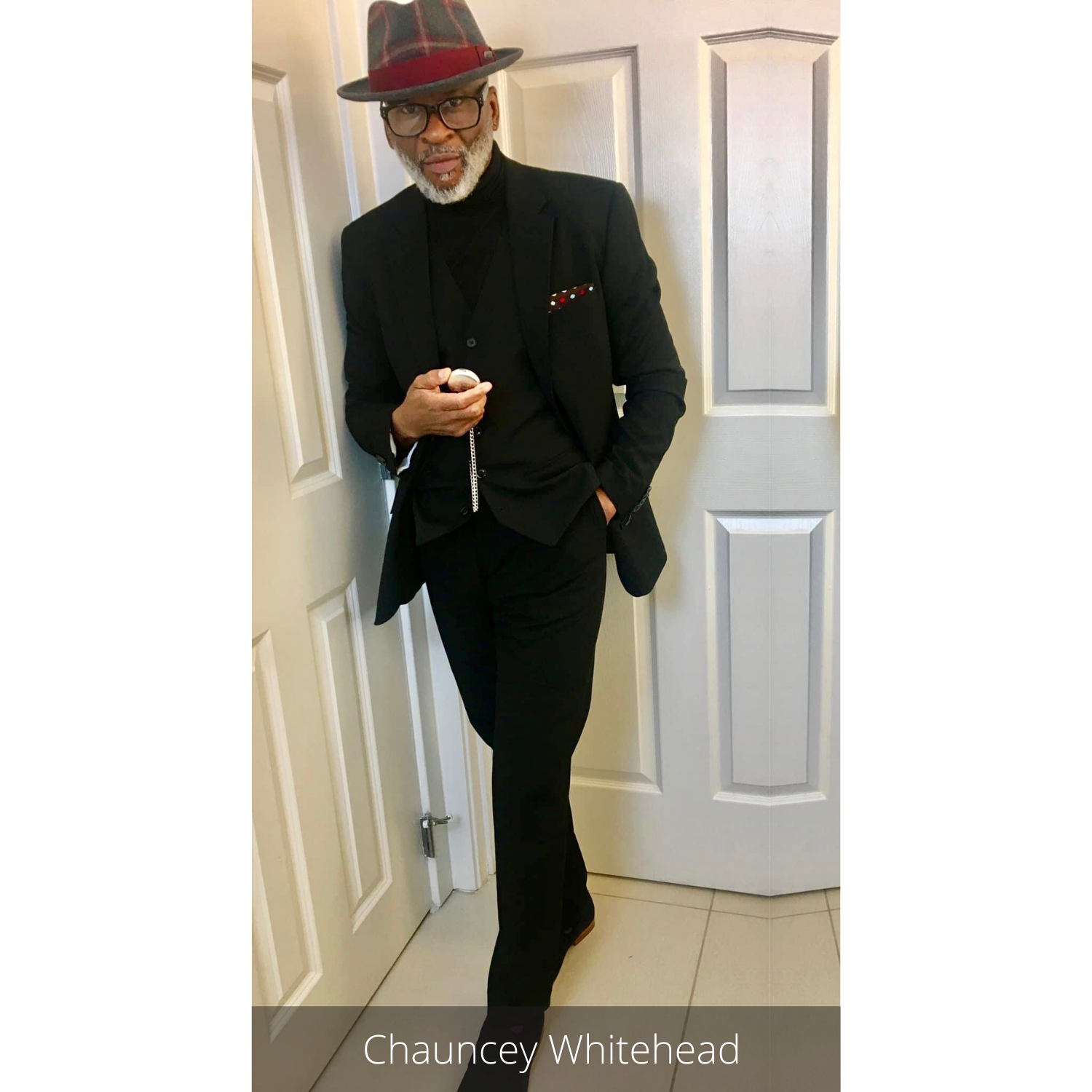 BIO
Chauncey D. Whitehead
Owner of CDW Health and Wellness, Lifestyle, LLC
Chauncey D. Whitehead is a 20-year certified health and fitness professional wellness service provider presently located in Baltimore, Maryland.  He is the owner and founder of CDW Health and Wellness, Lifestyle, LLC which was founded in 2003 on the principle of helping people make strides toward living a healthier lifestyle. Chauncey is a strong proponent of promoting health and wellness within the Baltimore metropolitan area that provides fitness services for the individual, group, or corporate clients.
Chauncey Whitehead is a native of Toledo, Ohio, who moved to Washington D.C. in 1983 and eventually Baltimore in 1996. Chauncey is a fitness activist who has made it his mission is to help people to achieve a healthier lifestyle.
Whitehead ultimately forged a fitness career after working in the military, which landed him in D.C. working in communications in the Reagan White House. It was here he developed his love for politics. After some time in corporate America and having endured layoffs in that arena Whitehead decided to take a shot in the fitness industry. "I decided fitness was something that I wanted to look at then I realized that I was good at it and that I could make a living at it and that I could motivate people. And I never looked back" Whitehead said. 
Chauncey, a marathon runner who attempted the Guinness Book of World Records for 10,000 crunches is the creator of the Baltimore Community Walk which has met 52 consecutive weeks in a row along with our health Ambassador Ma Ernestine Shepherd, oldest female body builder. The Community Walk is a 3 mile walk in Druid Hill Park which encourages fellowship amongst the community to walk and live a healthier lifestyle. Chauncey has partnered with many health and wellness advocates over the years to educate and motivate  the community on the importance of living healthy.
Tia Perry, Director of Inclusion, Diversity and Equity "Professional Commitment Award"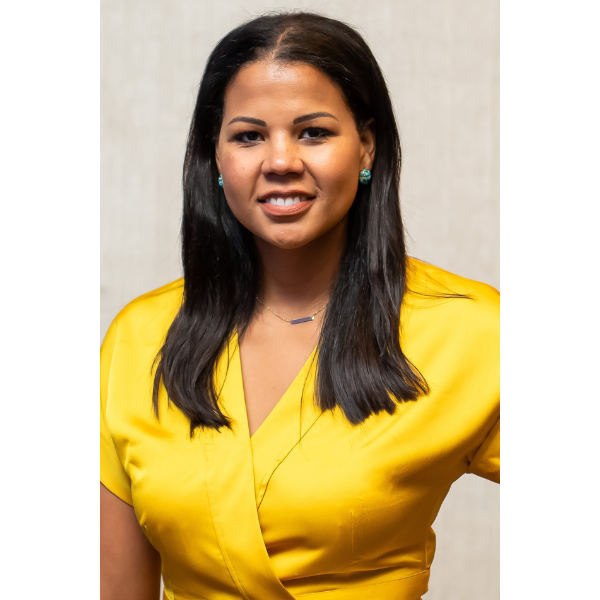 BIO
Leitie Cobb-Gibson joined Harkins in 2007 as a field office manager and worked her way through the
Tia Perry
Director of Inclusion, Diversity and Equity
Associated Builders and Contractors 
Tia Perry is an accomplished association professional with 15 years of association experience who leads ABC's inclusion, diversity and equity initiatives. Perry serves as a strategic thought leader to advance ABC's IDE strategy, including the measurement and monitoring of the association's initiatives and development of new programs and practices that effectively increase IDE awareness, supporting ABC's 69 chapters and more than 21,000 members.
Perry is the staff liaison to ABC's Inclusion, Diversity and Equity Committee, providing support, leadership and direction to the association's education, awareness and business practices. She also spearheads ABC's Diversity Resource Groups, National Inclusion, Diversity and Equity Excellence Awards program and annual Inclusion, Diversity and Equity Summit. 
Perry is currently an American Society of Association Executives Diversity Executive Leadership Program Scholar and recently completed the University of South Florida's Diversity, Equity and Inclusion in the Workplace Certificate Program.
Prior to joining ABC in April 2015, Perry began her association career with the Transportation Intermediaries Association. During her nine-year tenure, Perry developed and managed sales and membership efforts, affinity programs and member services, including non-dues revenue. 
Perry is a program volunteer and mentor at the Academy of Construction and Design at the IDEA Public Charter School. Previously, she was vice president of the nursery ministry at Mt. Olive Baptist Church and fundraising chair for the Spotsy Youth Football Organization.
Perry is a native of Fredericksburg, Virginia, and earned a bachelor's degree in psychology from Old Dominion University.
Tiana Wells-Lawson, Commercial Relationship Manager, Fulton Bank, "Majority Partner Award"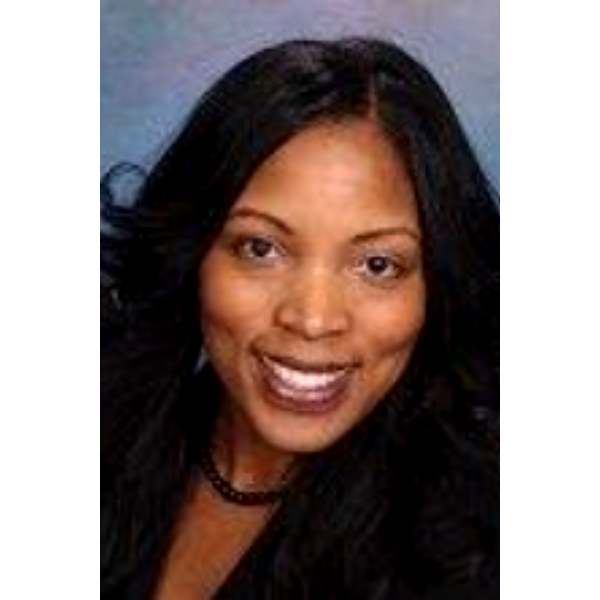 BIO
Tiana Wells-Lawson is the Vice President of Commercial Lending with Fulton Bank.  She joined Fulton Bank in January 2021 as a Commercial Relationship Manager.  She previously managed Private Banking for The Harbor Bank of Maryland as the Senior Vice President of Business and Economic Development   She has worked in the financial services industry for 22 years and has been with The Harbor Bank of Maryland since 2014.  
Prior to joining The Harbor Bank of Maryland, Tiana played a key role in developing the Private Banking Programs at SunTrust and PNC Banks.  As the first Vice President Private Banking Relationship Manager in the Greater Washington area in 2012 for SunTrust Bank; she was able to become the number one second mortgage loan producer in the company.   Tiana was a member of the Private Client Group start-up team in Baltimore County in 2008.  She was the first Private Banking Relationship Manager at PNC Bank to manage the Jacksonville, Phoenix, Sparks and Hunt Valley MD territories.  In 2006, Tiana managed a $400 million portfolio as a Premier Relationship Manager at Bank of America.    She began her career in Banking at MBNA America in 1999 where she managed the Credit, Collections, Billing Disputes, Risk and Fraud Departments.  
Tiana received her Bachelor of Science Degree in Mass Communications from Towson University.  She currently holds Series 6 and 63 Securities Licenses along with a Life and Health Insurance License.
Tiana serves as a member of the Executive Advisory Council for the Maryland Bankers Association.  She is a member of the Towson University Alumni Association Board.   Tiana currently resides in Laurel, MD and enjoys traveling and spending quality time with her husband and two children.
Pless Jones Jr. & Elizabeth Jones, CEO & President, P&J Contractors Company, Inc. "New Leadership Award"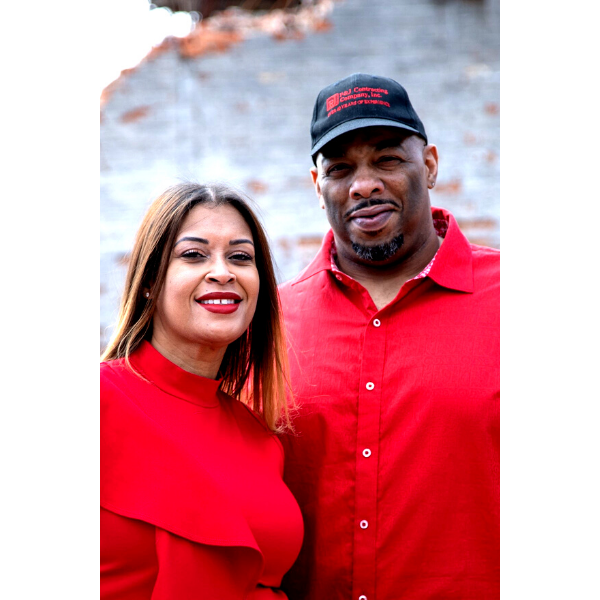 BIO
Pless and Elizabeth Jones are college sweethearts who first met and fell in love at Virginia State University. Life happened, and they spent a lot of years apart after leaving VSU, Pless used his Engineering degree to work with his family's construction firm, P&J Contracting Company Inc., and Elizabeth went from working as a Systems Engineer to a Corrections Educator in state and federal prisons. Pless fought for minority contractors and businesses in Baltimore and supported youth programs in his hometown of Emporia, Virginia, while raising his three children, Sky, Pless, and Ryder. Elizabeth, a licensed and ordained minister, earned her Master of Divinity, and lived out her call to teach in prisons and churches.
In late 2020, Pless Jr. fulfilled his personal goal and continued his father, Pless Jones Sr's, legacy by purchasing P&J Contracting Company Inc.  As President and Vice President of P&J, Pless Jr and Elizabeth, have integrated technology to improve project management, time and attendance practices, and fleet and heavy equipment tracking.  They have brought their years of project management experience to advance Operations, Accounting and Sales within the 42-year-old company.
Twenty-five years later their time caught up with their eternity and they reentered each other's lives and hearts, making an undeniable impact on each other that revealed their eternal purpose. They joined their lives and purposes to continue the firm's rich history "Tearing Down To Build Up" throughout Baltimore, Maryland, and beyond.
Donald C. Fry, President - Greater Baltimore Committee "Minority Advocate Award"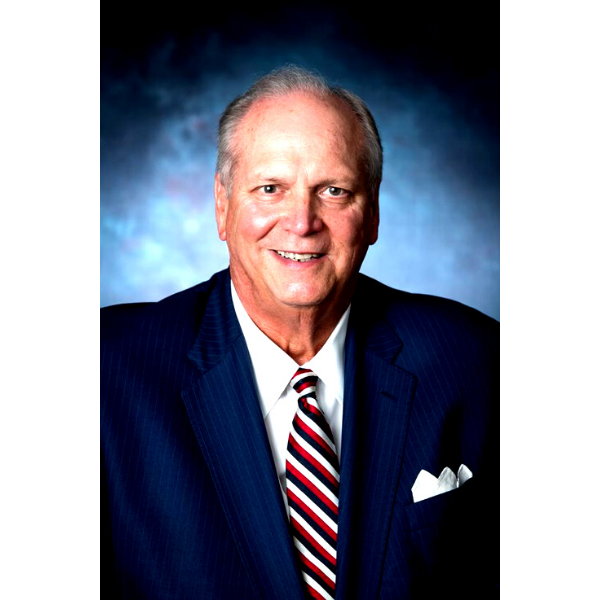 BIO
Donald C. Fry has been the President and CEO of the Greater Baltimore Committee (GBC), the central Maryland region's most prominent organization of business and civic leaders, since November 2002.
The GBC serves as a knowledgeable and highly credible business voice in the Baltimore region, Annapolis and Washington, D.C., on policy issues and competitive challenges facing Maryland. Its mission is to apply private-sector leadership to strengthening the business climate and quality of life in the region and state.
Fry served as GBC Executive Vice President and General Counsel from 1999 to 2002. From 1980 to 1999 Fry was engaged in a private law practice in Harford County. During this time he also served in the Maryland General Assembly. He is one of only a handful of legislators to have served on each of the major budget committees of the General Assembly.
As a member of the House of Delegates from 1991 to 1997 Fry served on the Ways and Means Committee and on the Appropriations Committee. Serving in the Senate of Maryland from 1997 to 1998, Fry was a member of the Budget and Taxation Committee.
Fry is a 1979 graduate of the University of Baltimore School of Law. He earned a B.S. in political science from Frostburg State College.
Fry was named a 2017 Icon by The Daily Record and in 2018 named a Power 10 honoree by the Baltimore Business Journal and one of The Daily Record's 2018 Most Admired CEOs winners. He was also named to the Baltimore Sun Business and Civic Hall of Fame in 2021.
Jeffrey Grybowski, US Wind "Best Practice Award"
COMPANY HISTORY
US Wind was founded in 2011 and has established its position as Maryland's leader in offshore wind development. In 2014, US Wind obtained a federal lease for site control to develop approximately 1.5 GW of offshore wind power generation off the coast of Maryland. In 2017, US Wind won an Offshore Renewable Energy Credit (OREC) award to build a 270 MW offshore wind facility in their lease area.
US Wind is majority-owned by Renexia SpA, a leader in renewable energy development in Italy and a subsidiary of Toto Holding SpA. Toto Holding SpA has more than 40 years of experience specializing in large construction and infrastructure projects, primarily in the energy, transportation, and aviation sectors. In 2020, Apollo Global Management became strategic investors in US Wind.
Rebecca Pena, CPCU, AFSB, Risk Strategies, "Professional Commitment Award"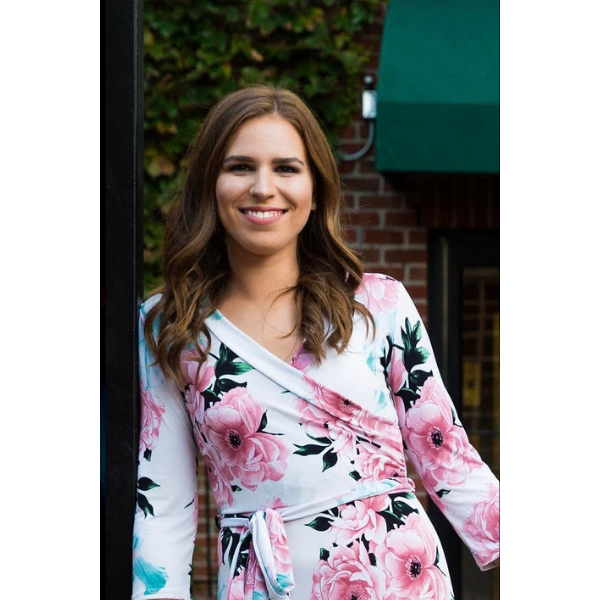 BIO
Rebecca Peña is Surety Operations Leader at Risk Strategies Company with ten years of experience working alongside contractors in the DC and Baltimore Metro Areas. Rebecca and her office have an expertise in establishing surety bond programs for small, emerging, and minority contractors, both with building bonding capacity and connecting them to other professionals that are critical in building their businesses. Rebecca has chaired ABC Baltimore's Diversity Council for the last two years and has a passion for helping grow small businesses.
Rebecca graduated University of Maryland summa cum laude with a degree in Spanish and Government & Politics. She lives in Baltimore City with her one year old son and her husband, Leo Peña. Leo is also active in the construction industry, with his own MBE and Service-Disabled Veteran owned small business. In her free time, Rebecca enjoys reading and spending time with family.