NEWS
Gilbane's 2022 Annual Report

For over 150 years, Gilbane has been a family-owned, privately held leading builder and developer of world-class facilities and community-driven projects. This report underscores the strengths and stability of our companies and highlights our achievements and market leadership as a developer and builder of choice. 2022 was a transformative year as we sharpened our focus on innovation and creativity to meet changes in the marketplace.
BIDS
Howard County Office of Procurement and Contract Administration
Energy Consulting Services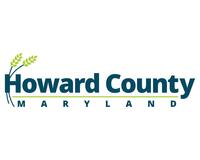 Howard County, Maryland, (the "County"), seeks a qualified firm (the "Contractor"), to furnish energy consulting services for electricity and natural gas procurements covered by this solicitation for Howard County and the other BRCPC Entities. Howard County and other BRCPC Entities may require additional energy consulting services during the term of this agreement.