Baltimore County Potential Contracting Opportunity: Fuel Tank Services #B-1432

About this Bid:


 Your  contact information was obtained from the MDOT directory or the City of Baltimore's MBE directory.  There is a potential Baltimore County contracting opportunity in your area of expertise with the County's Purchasing Division. Please read the solicitation in its entirety. All questions are to be directed to the buyer stated in the solicitation package.
You may download the solicitation package and any amendments or attachments from www.baltimorecountymd.gov/currentsolicitations.
Pre-Bid/Pre-Proposal Conference:  11/27/19, 10 a.m., Historic Courthouse, Purchasing Division, 400 Washington Avenue, Room 148, Towson, MD 21204
There is a 15% MBE/WBE goal for this solicitation.
Special Instructions:
N/A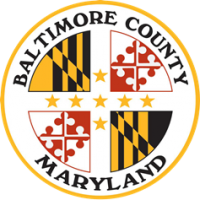 Organizer Name: Carla D. Tucket
400 Washington Avenue - Room 148
Historic Courthouse, Purchasing Division
Townson, Maryland 21204
United States
Map It