Rocky Gap Sanitary Sewer Improvements Project ITB

About this Bid:


1- Spray applied lining of existing manholes and cured-in-place pipe lining of existing sewer pipe as shown on the Contract Drawings.
2- Bypass pumping will be required to perform the proposed work. Bypass pumping shall be as specified in Section 01 54 00.
Attached is the invitation to the bid
Plans, specifications and addenda may be examined at: www.thebeltgroup.com
Username: CB20036
Password: GAPSEWER
(Must be all CAPS)
Special Instructions:
We encourage proposals from small business concerns, veteran- owned small business concerns, service-disabled veteran- owned small business concerns, HUBZone small business concerns,
disadvantaged business concerns, woman owned business concerns and minority business concerns. Carl Belt, Inc. is an Equal Opportunity Employment firm.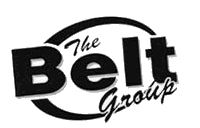 Organizer Name: Jeremy Irons
11521 Milnor Avenue
Cumberland, Maryland 21502
United States
Map It